President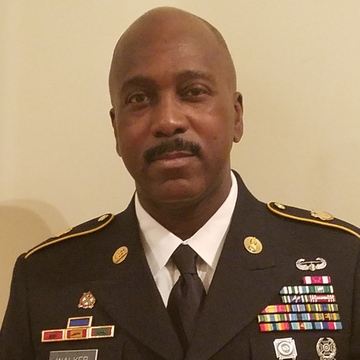 Stanley Walker POD is in Memphis, TN and he is currently the IRS IT Users and Network Services (UNS) Memphis Telecom Manager (IR-2210-04) which cover five states and support over 4000 customers. Stanley joined the IRS in January of 2006 as a permanent full time IT Specialist GS-2210-07 Tier II Wintel System Administrator (SA) in Memphis, TN. He was in the Memphis Enterprise Computing Center (ECC-Memphis) and worked on servers supporting the whole nation and all major business units and the IRS 100,000+ employees. He progressed on a career ladder to grade GS-12 and went into management that same year in 2009 as a IR-05 Frontline IT Manager. He completed the IRS Frontline Leadership Readiness Program (FLRP) in 2009.
Prior to coming to the IRS Stanley was a Computer Systems Engineer at Frist Tennessee Bank in Memphis, TN. Prior to that he worked several others IT and management jobs after graduating from The University of Memphis with a Bachelor of Business Administration (BBA) degree with a major in Management Information System (MIS) in 2004.
Stanley graduated in 1977 from Hernando High School, Hernando, Mississippi.He enlisted in the United States Army in June of 1980 as a private (PV1). He received his Basic Training at Fort McClellan, Alabama and his Advanced Individual Training (AIT) as a Pershing Electronics Nuclear Missile Repairer at Redstone Arsenal, Huntsville, Alabama.After completion of AIT he was assigned overseas to what was then the Federal Republic of Germany (West Germany). He would complete five overseas tours of duties. He was promoted to the rank of sergeant(E-5) after two years of services and went on to achieve the Senior Non-commissioned Officer rank of Sergeant First Class (SFC/E-7).
During his 20 years of service (1980-2000), SFC Walker has held numerous leadership positions to include: Squad Leader, Team Leader, AIT and Leadership Instructor, Section Chief, Platoon Sergeant, Maintenance Control Sergeant, J-4 (Logistics) Maintenance Chief for all of US Forces Haiti, First Sergeant (Acting), and Command Sergeant Major(Acting). SFC Walker also completed four Army Leadership Schools.
SFC Walker awards and decorations include the Meritorious Service Medal,the Joint Service Commendation Medal, Army Commendation Medal (6th Award), Army Achievement Medal (3rd Award), Good Conduct Medal (6th Award), National Defense Service Medal, Expeditionary Medal, Korean Defense Service Medal, Armed Forces Service Medal, Humanitarian Service Medal, United Nation Medal-Haiti, Noncommissioned Officers Professional Development Ribbon, Army Service Ribbon, Overseas Service Ribbon and the Army Air Assault Badge
Stanley is currently the President of the Memphis MOS Bluff City Chapter and was one of the organizer for a local chapter in Memphis when MOS first started up several years ago. He was glad to join and work with the then Bluff City Chapter Current President Angala Hobbs and leadership team to help not only to start this local chapter but also to have made it the largest chapter in nation. His goal is to help start new chapters and see all chapter grow with a purpose and be productive and true to its overall mission. Stanley moved up from MOS National Vice-President position to the MOS National President upon the resignation of Kenneth Brock as MOS National President in October 2018.
Stanley has been happily married for 27 years to the former Deborah Kay Powers who is a school teacher and plan to retire next year. They have a 26-year-old daughter, Camille and a 23-year-old son, Jonathan together. He also has a 35-year-old daughter, Ashley, from prior marriage who is a Pharmacist. Camille is a Hospital Healthcare Administration Tech and Jonathan is a Memphis Firefighter. Stanley love to draw, run, play basketball, and work on computers and electronics equipment.
Vice President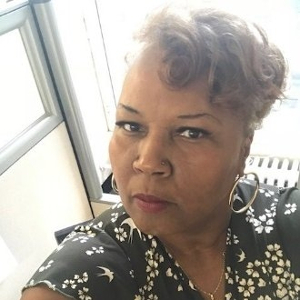 Tawanda Giles currently serves as Staff Assistant for Human Capital, Talent, Employment and Security, Veterans Program Office, responsible for managing the Quarterly Veterans Town Halls, and Veterans Mentoring programs. Responsible for managing the Veterans Mentoring program with over 500 mentees and mentors, overseeing the completion of training requirements, coordinating matches with mentors and mentees and maintains data base. Instrumental in matching mentors with mentees, maintains mentorship agreements and constantly reaching out to Veterans in support of the Veterans mentoring program. Responsible for researching training topics of interest to veterans, locate subject matter experts and coordinate all training electronically through SABA online training. Works as back up for Human resources training officer ensuring annual training by over 2800 Human Resources employees is completed and documented.
Coordinate with members of other BODs and external government agencies to coordinate meetings, help and support for veterans.
Before joining the IRS, Tawanda worked for the Veterans Administration as Staff Assistant to the Deputy Assistant Secretary for Office of Resolution Management. Responsible for the management of the Deputy's Assistants Secretary's calendar, provide/plan agenda, set appointments, monitor visitor's log, answering telephone and sort mail. Coordinated with the Office of the Assistant Secretary Human Resources & Administration Deputy, Regional Directors, Field Managers and other staff members for technical inquiries, schedules and meeting space.
Tawanda is a proud retired Navy Chief Petty Officer with over 22 years of Active Duty Service.
Secretary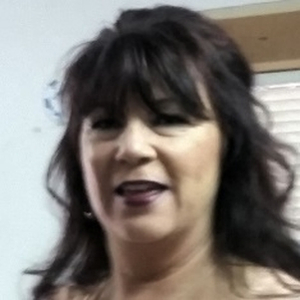 Marie Judkins has worked with the IRS for 30 years and she served as the Ogden Chapter President (MOST) from October 2013 through September 2015, replacing Carol Permar who went on to serve as MOS National President. Marie was elected secretary of the MOS National Board of Governance in September 2016.
Marie started her IRS career in Receipt and Control Remittance and Perfection. She has worked in Entity, Exam, AWSS Travel Services and currently Collection Operations Management Assistant.
Marie has worked with IRS Ogden Campus groups and employees to hold care package drives twice a year for American servicemen and women deployed abroad; coordinated the MOS annual local and national Christmas card contest for Mail for Heroes; distributed water and cookies to the participants of the Veterans Parade in Ogden; and collected and distributed donations and cards to residents at the George E. Wahlen Ogden Veterans Home.
She served on the Ogden campus EO Mentor/Protégé board during 2013 – 2015. This local IRS board consists of a representative from each of the employee organization who work together to recognize and promote diversity through education, career development and charitable activities.
Marie's father and his brother were both in the Navy, she has one brother who was a Marine, one brother who was in the Navy, and a nephew in the Navy and a nephew who was in the Army. She said that it wasn't until her son became a Marine that she had a better understanding of all that our military do for our country and her. Her son served 10 months in Afghanistan and she is so proud of him.
Treasurer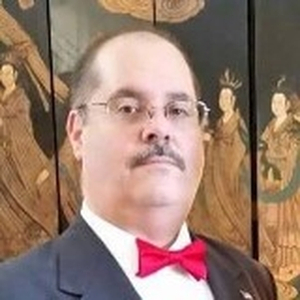 Adam Shebroe is a founding member and the past President of the Chamblee (GA) Cavalry Chapter of MOS-IRS. Adam is a Contact Representative in ACS Atlanta, currently detailed as a Unit Manager. Adam has been member of the Employee Engagement Team and has served as Treasurer and Key Worker for Combined Federal Campaign. Adam has been a member of MOS since 2011. Adam received his BBA from the University of Notre Dame, attending on a NROTC scholarship. Adam served on active duty in the United States Navy from 1987-1991 and as an active Naval Reservist from 1991-1998. Adam served onboard the USS SAGINAW (LST-1188) during Desert Shield and Desert Storm. Adam left the reserves as a LCDR and his decorations include the Navy Achievement Medal, National Defense Service Medal and the Southwest Asia Service Medal, among others. Adam was elected Treasurer of the MOS National Board of Governance in September 2017.
Adam is married to Terral Deramus-Shebroe, an IRS employee. They have an 18 year old daughter and a 16 year old son. Additionally, he has two stepsons ages 26 and 22. Adam and Terral are also foster parents, caring for more than 10 children in the past and currently have a sibling group of three: a 13 year old boy, an 11 eleven year old boy and their 5 year old sister. Adam is a sports fanatic and his favorite teams are the Steelers, Mets and Islanders. Adam is an Eagle Scout and enjoys collecting coins and baseball cards.
Communications Director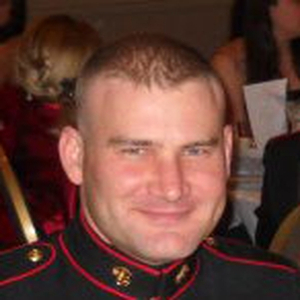 David Thompson joined MOS in December 2017, and volunteered to assist David Heiser with the website. In April 2018, David Heiser resigned due to other commitments, and David Thompson stepped in to fill that role.
David joined the Marine Corps in October of 1998, serving in North Carolina, California, Arizona, Florida, and Okinawa. David deployed with Task Force Tarawa as the Ground Supply Chief of the air combat element of 2nd MEF for the initial invasion of Iraq in January 2003, and was awarded the Navy & Marine Corps Achievement Medal. David was honorably discharged from the Marine Corps as a Staff Sergeant in December 2009.
David joined the IRS as a SCEP Intern (Revenue Agent) in the LB&I Division, working his way up to the journeyman level. In 2014, David went on a detail assignment to the LB&I Communications & Liaison office, and subsequently transferred to the office permanently.
David holds Master's degrees with honors in Taxation and Information Technology, as well as a Bachelor's degree in Accounting. David has volunteered as webmaster for his local NTEU chapter as webmaster for several years, and continually strives to learn new web-based technologies. He is currently married with four children, and lives in Shrewsbury, Massachusetts.