President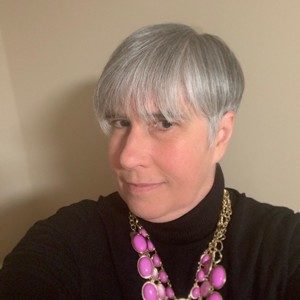 Catherine Haines serves as a Senior Equal Employment Opportunity (EEO) Specialist at the Internal Revenue Service (IRS), Tax Exempt and Government Entities (TE/GE), Office of Equity, Diversity & Inclusion (EDI). She began her federal service in 2013 after a successful career as a Commissioned Officer in the United States Coast Guard. She was stationed at numerous units where she held leadership and command positions and retired at the rank of Captain/0-6 after a 26-year career.
As part of the TE/GE Office of EDI, she assists the TE/GE EDI Director as a service provider for all TE/GE EDI customers. She provides technical advice in EDI program areas linked to TE/GE strategic priorities, EEO and the IRS Diversity and Inclusion Implementation Plan. She serves as the EDI Liaison for the TE/GE Equal Employment Opportunity and Diversity Advisory Council and collaborates with IRS Employee Organizations and Employee Resource Groups.
Catherine currently serves as the National President of the IRS Employee Resource Group – Military Outreach for Service (MOS). She is also a past National President of the Department of Treasury Veterans Employee Resource Group. She has made it her "personal mission" to mentor and assist veterans in the federal workforce.
Catherine holds a Master of Public Administration from George Mason University and a Bachelor of Mathematical Science from the Coast Guard Academy. She currently resides in suburban Virginia with her husband Rob where they are the proud parents of three young adults – Tristan, Shannon, and Hannah.
---
Vice President
Jenny Hawkes is honored to be part of MOS and to serve on the MOS board.
Jenny joined the U.S. Marine Corps in 1991. She was her boot camp platoon's Molly Marine. Jenny served as a logistics/embarkation specialist with 1st Marine Division G-4/Embarkation at Camp Pendleton, California. She was accepted to the Enlisted Commissioning Program and received a commission in 1994. Jenny served as a public affairs officer at El Toro and Miramar, California. She transitioned to the U.S. Marine Corps Reserve in 1998 and drilled with units in Lexington and Fort Knox, Kentucky, and Cincinnati, Ohio. She was mobilized to serve stateside several times between 2003 and 2010. Key billets held during this time include site commander at Fort Knox and at Akron, Ohio, and Marine liaison to the Department of Defense Military Severely Injured Center in Arlington, Virginia. She retired as a lieutenant colonel in 2014 and is in the "gray zone" awaiting benefits. Over the years, Jenny received the Good Conduct Medal, the Navy-Marine Corps Commendation Medal (three stars), the Navy-Marine Corps Achievement Medal (three stars), and several other personal and unit awards.
Jenny joined the IRS in November 2010. She served in media relations for the first several years, then transitioned to internal communications. She's been with LB&I's communications team since August 2019. Jenny enjoys her work. Jenny especially enjoys working with her LB&I team and "team+" (clients).
Jenny received her MBA from Sullivan University and her bachelor's degree from Heidelberg College. She received an executive graduate certificate in marketing from Strayer University. She's thinking of pursuing a law degree once her kids are mostly done with their schooling, in a couple years or so.
Jenny has three big kids, three small dogs, and one nearly furless guinea pig. She enjoys playing soccer, going to the movies, traveling, genealogy-ing, and gardening. She maintains a National Wildlife Federation certified backyard habitat and has a Little Free Library (and Little Free Stick Stack for dogs) in her front yard.
---
Secretary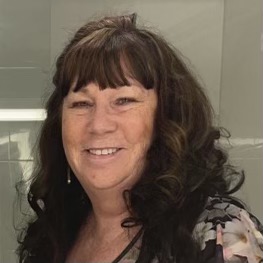 Marie Judkins has worked with the IRS for 30 years and she served as the Ogden Chapter President (MOST) from October 2013 through September 2015, replacing Carol Permar who went on to serve as MOS National President. Marie was elected secretary of the MOS National Board of Governance in September 2016.
Marie started her IRS career in Receipt and Control Remittance and Perfection. She has worked in Entity, Exam, AWSS Travel Services and currently Collection Operations Management Assistant.
Marie has worked with IRS Ogden Campus groups and employees to hold care package drives twice a year for American servicemen and women deployed abroad; coordinated the MOS annual local and national Christmas card contest for Mail for Heroes; distributed water and cookies to the participants of the Veterans Parade in Ogden; and collected and distributed donations and cards to residents at the George E. Wahlen Ogden Veterans Home.
She served on the Ogden campus EO Mentor/Protégé board during 2013 – 2015. This local IRS board consists of a representative from each of the employee organization who work together to recognize and promote diversity through education, career development and charitable activities.
Marie's father and his brother were both in the Navy, she has one brother who was a Marine, one brother who was in the Navy, and a nephew in the Navy and a nephew who was in the Army. She said that it wasn't until her son became a Marine that she had a better understanding of all that our military do for our country and her. Her son served 10 months in Afghanistan and she is so proud of him.
---
Treasurer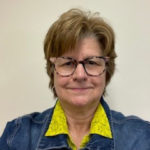 Joanne Wiesman is the Staff Assistant to the Director of Tax Exempt and Government Entities (TE/GE), Office of Equity, Diversity and Inclusion (EDI) at the Internal Revenue Service (IRS). She relocated to the IRS Washington, DC post of duty in October of 2019 to join the TE/GE EDI Office. She started her career in the federal government in 2013 in the Cincinnati, OH/Covington, KY area. Joanne worked in Wage & Investment – Individual and Business Tax Error Resolution as a Tax Exam Technician, Criminal Investigation as a Data Technician, and the TE/GE Tax Compliance Unit as Program Assistant to the Senior Manager. Joanne has served in several organizations holding many Board positions. Executive Women International (EWI) as Program Chair, ASIST Scholarship Committee, Treasurer, Vice President and President. Cincinnati Business Courier as Roundtable Chairperson. Taylor Creek Youth Organization (TCYO), a sports organization for ages 4 – 18, as Treasurer. In October 2022 she will join the Executive Committee as Secretary for the Federal Inter-Agency Holocaust Remembrance Committee.
Joanne holds a Bachelor of Arts Degree in Economics from the University of Pittsburgh. She grew up in the Pittsburgh area and after college joined the FBI for a very short time as a fingerprint examiner. After which, she joined the corporate world in retail, corporate travel, banking and finance, and owning a small business. Joanne lives in Parkville, MD near Baltimore with her adult son, John and Woodruff, their dog.
---
Communications Director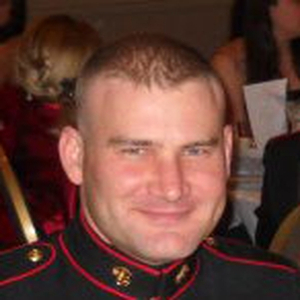 David Thompson joined MOS in December 2017, as a volunteer for the website.
David joined the Marine Corps in October of 1998, serving in North Carolina, California, Arizona, Florida, and Okinawa. David deployed with Task Force Tarawa as the Ground Supply Chief of the air combat element of 2nd MEF for the initial invasion of Iraq in January 2003, and was awarded the Navy & Marine Corps Achievement Medal. David was honorably discharged from the Marine Corps as a Staff Sergeant in December 2009.
David joined the IRS as a SCEP Intern (Revenue Agent) in the LB&I Division, working his way up to the journeyman level. In 2014, David went on a detail assignment to the LB&I Communications & Liaison office, and subsequently transferred to the office permanently. In 2018, David joined the Taxpayer Advocate Service as a Web Strategist on a detail, and again in early 2020. At the end of 2020, David permanently joined the Taxpayer Advocate Service.
David holds Master's degrees with honors in Taxation and Information Technology, as well as a Bachelor's degree in Accounting. David is an expert in web design and front-end development, continually strives to learn new web-based technologies, and is an advocate for digital accessibility (Section 508 / WCAG). He is currently married with four children, and lives in Shrewsbury, Massachusetts.