The Executive Sponsor is not a board member, and does not participate in day-to-day operations or decision-making roles; however he/she is expected to be active in the organization and serve as an advisor to the ERG leadership.
---
Executive Sponsor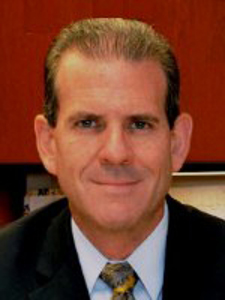 James (Jim) Clifford is the Director of the Customer Account Services (CAS) organization in the Wage and Investment (W&I) Division. The W&I Division is the largest single entity in IRS and serves as the cornerstone of IRS filing season operations, employing nearly 35,000 individuals in 25 customer contact centers nationwide during the peak filing season. CAS accomplishes its mission through four key operations – Submission Processing, Accounts Management, the Joint Operations Center, and Electronic Products and Services Support.
Prior to this assignment, Jim served as the Director, Accounts Management in the W&I Division. In this role, Jim was responsible for an organization of over 17,000 employees providing America's taxpayers tax law and account-related assistance via telephone, correspondence, and web from 10 campuses, 15 remote call sites, and headquarters locations, nationwide.
Previously, Jim served as the Director, Compliance in the W&I Division. He led an organization of approximately 6,000 employees resolving delinquent returns, unpaid balances, unreported income, and examinations.
A native of Boston, Jim began his Internal Revenue Service (IRS) career in 1991 as a Revenue Officer in Brockton, MA. Jim was a member of the Executive Readiness Class of 2005 and the December 2007 Candidate Development Program. Following graduation, he was appointed the Field Director, Compliance Services in Austin, TX. In May 2011, Jim accepted the position of Director, Reporting Compliance, and provided strategic direction and oversight for all W&I Exam, AUR, and Innocent Spouse programs.
Jim is passionate about supporting our military veterans. He is one of the founding members of the Military Outreach for Service-IRS (MOS-IRS) employee organization. He also led the effort to bring the Warrior Internship Program (WIP) to the IRS.
Jim is a graduate of Boston College, Boston Massachusetts, with Bachelor of Arts and Bachelor of Sciences degrees in Economics and English. He has also pursued studies in Law and Accounting. He and his wife, Gail, have three beautiful children, John, Emma, and Michael.
---
Executive Sponsor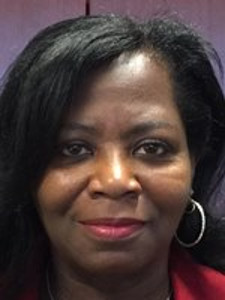 Cathy is currently acting as the Director, Employee Plans and provides executive leadership and direction in all matters relating to the programs of the Employee Plans function within the Tax Exempt and Government Entities Division, such as rulings and agreements and examinations.
Cathy's permanent appointment is the Director of Employee Plans, Examinations, in the Tax Exempt & Government Entities division. She oversees the national compliance enforcement program for qualified retirement plans.
Prior to her current assignments, Cathy served as Director Field Operations (DFO) North Atlantic in the Northeastern Practice Area. She also was the Acting Director for former International Individual Compliance (IIC) unit, the Acting Industry Director for former Financial Services (FS) headquartered in NYC and DFOs in both the former LB&I Heavy Manufacturing and Transportation and Heavy Manufacturing Pharmaceutical units.
Prior to becoming an executive in 2010, Cathy has served on numerous committees and projects and has worked in Employee Plans since 1983 where she held numerous positions such as tax auditor, revenue agent, actuarial coordinator and various frontline and senior management positions. Cathy began her IRS career as a seasonal Taxpayer Service Contact Representative in the former Taxpayer Service Division in 1980.
Cathy graduated from XR in 2006 and she is a graduate of the 2010 CD
---
Executive Sponsor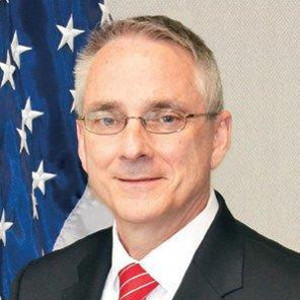 Dennis A. Krings currently serves as the Director of Examination/AUR-Memphis where he provides strategic direction and oversight for Correspondence Examination, Automated Under Reporter Operations, Document Matching, and Centralized Case Processing in Memphis and Philadelphia.
Prior to this assignment Dennis served as the Acting Area 1 Director in the Stakeholder Partnerships, Education and Communication (SPEC) organization in the Wage and Investment (W&I) Division.
Previously, Dennis was the Assistant to the Field Director, Accounts Management (Atlanta). Dennis also served as the Assistant to the Director, Field Assistance. Dennis is a graduate of the 2014 Candidate Development Program, Class 1.
Before coming to the IRS, Dennis spent 27 years as an Infantry Officer in the Army achieving the rank of Colonel. His culminating assignment was Deputy Brigade Commander of the 2nd Recruiting Brigade at Redstone Arsenal, Alabama. Dennis led, trained, managed, and mentored a diverse organization of junior and senior level leaders. He provided primary oversight of the operational recruiting mission to include planning, rehearsing, conducting, and supervising the recruiting operations of 2,400 personnel geographically dispersed across the Southeast, Puerto Rico, and the U.S. Virgin Islands; resulting in the recruitment of over 26,000 Soldiers annually. Dennis managed an annual budget of $33.6 million, a fleet of 2175 vehicles, and 415 facilities. He directed a staff of 70 employees engaged in every functional area of the organization.
Dennis' military education includes the Infantry Officer Basic and Advanced Courses, the Command and General Staff Officer Course, and the Air War College. He earned the Expert Infantryman's Badge, Parachutist Badge, Recruiter Badge and the Ranger Tab.
Dennis is a graduate of the United States Military Academy and holds a Bachelor of Science in Engineering Management. He received a Master of Arts in Management from Webster University and a Master of Science in Strategic Studies from the Air War College.
Dennis and his wife, Terri, have two daughters, Jewel and Hannah.